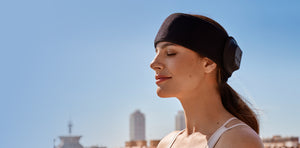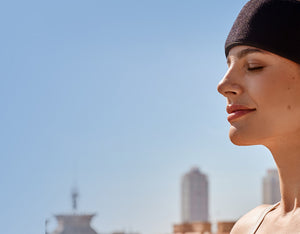 AS SEEN ON
"The first in at home laser lipo"
"Editors favorite beauty tools
May 18, 2022"
"Nushape the N.1 in Red Light Therapy"
"The only device like it on the Market"
"Enhances the healing process"
"A top Wellness & Fitness Company"
"Nushape is Changing the Game"
"Nushape Lipo Wrap transforming
personal health and wellness"
"Nushape has been at the forefront
of this trend"
"Groundbreaking fat loss solution,
the Lipo Wrap"
Where Innovation Meets Wellness
Elevate your brain health with the NeuroPulse Pro, a revolutionary device that combines the power of red and near-infrared light with the harmonizing force of PEMF technology. Experience enhanced mood, reduced anxiety, and mental clarity like never before.
Experience the NeuroPulse Pro Advantage
What Experts Are Saying
Hear firsthand from health professionals who have experienced the transformative effects of the NeuroPulse Pro in their practices and personal lives.
We have been doing trials on ourselves and already have good consistent results noted with the Neuro Wrap. I actually recommended the Neuro Wrap the three patients yesterday. I've seen consistent benefits re: sleep and they're all having that issue too. I have two year old getting us up frequently at night - it helps me more readily ge back to sleep after such interruptions.
Dr. Eric Wood
Naturaphatic Physician
"As a previous TBI patient, finding something that works quickly to regulate TBI symptoms of anger, loss of concentration and personality changes and has no side effects has been impossible. Then I found the Neuro Wrap. And sadly, I hit my head once again... but this time I used the red light therapy. One session reduced most symptoms... no reappearance of symptoms for over 2 weeks now. Highly recommend this tool for wellness!"
Dr. Donna Schwontkowski
M.S. Nutrition - Master in Herbology
"I suffer from insomnia and sleep apnea, so it's hard for me to fall a sleep and I wake up several times through the night, leaving me with neither enough sleep or a deep sleep. After the first day of trying red light therapy I experienced more restful sleep and felt more alert upon waking. I also noticed increased physical and mental energy and endurance, resulting in improved productivity and brain function throughout my work day."
Dr. Jonathan Levy
General Practitioner
"I have been using the Neurowrap light therapy head wrap at the recommendation of neurologist after having tbi in auto accident. It was recommended to help repair breain tissue that was damaged. I was having severe issues including headaches, short term memory issues and confusion just to make a few of things that were going on with me. I have been using this for about 6 weeks now in addition to therapy I am doing in office and I am seeing wonderful results..."
Dr. Melissa
Aesthetic Specialist
User Testimonial
"After using the NeuroWrap, I feel a big difference. I wake up full of energy and in the evening I can do another workout again."
Vesna, Health Coach
Understanding PEMF & Red Light Therapy
Learn how the NeuroPulse Pro's PEMF and Red Light Therapy work synergistically to enhance cellular regeneration, improve sleep, and support brain health without discomfort or side effects.
Pulsed ElectroMagnetic Field
PEMF, short for Pulsed ElectroMagnetic Fields, refers to the application of magnetic fields of varying frequencies for therapeutic purposes. This therapy promotes the regeneration of injured cells by enhancing enzyme kinetics and restoring cellular membrane polarization. Additionally, PEMF therapy exerts anti-stress effects and facilitates the acceleration of reparative processes, while also providing bio-regenerative, anti-inflammatory, and analgesic actions, all without causing any side effects.
LEARN MORE
Red Light Therapy
Red light therapy utilizes low-power red light wavelengths that penetrate the skin without causing discomfort or heat. The light can be absorbed up to a depth of approximately eight to 10 millimeters, where it positively impacts cellular energy and various nervous system and metabolic processes. This form of therapy is classified as "low level" due to its lower energy density compared to other laser therapies.
LEARN MORE
Your Path to Enhanced Well-being
Simple steps to activate the NeuroPulse Pro and select the mode that aligns with your wellness objectives. Secure the wrap, choose your mode, and embark on a journey to enhanced cognitive and emotional health.
Step 1
Turn on the NeuroWrap Pulse
Step 2
Select the desired mode setting
Step 3
Secure the wrap either at the base of your skull or on your forehead promptly
MODE 1
Cognitive Wellness: Concentrates on cognitive wellness, using PEMF frequencies ranging from 10Hz to 50Hz. This mode is designed to help manage and alleviate symptoms related to headaches, migraines, memory impairment, and brain fog.
MODE 2
Emotional and Sleep Support: Mode 2 (M2): Focuses on psychological well-being, using PEMF frequencies ranging from 3Hz to 55Hz. M2 is designed to support individuals experiencing insomnia, poor sleep quality, anxiety, and depression symptoms.
MODE 3
Physical Comfort and Neurological Care: Mode 3 (M3): Concentrates on neurological comfort, utilizing 10-40Hz RLT with wavelengths ranging from 630nm to 810nm.
Begin Your Journey to Peak Brain Health
Take the first step towards enhanced cognitive function, emotional balance, and overall well-being. Order your NeuroPulse Pro today and experience the pinnacle of wellness technology.
What Our Customers Say
Stella Lilley
Verified Customer
I was skeptical about the Nushape Neurowrap at first, but I'm glad I gave it a try. I've been using it for a few weeks now and I've noticed a real difference in my cognitive function. I'm able to focus better and for longer periods of time, and I'm also more creative. I also feel more relaxed and less stressed. I would definitely recommend the Nushape Neurowrap to anyone looking to improve their cognitive function.
Magda J.
Verified Customer
I've noticed a significant improvement in my sleep quality, and I'm also feeling more focused and energized during the day.I am glad I gave it a try. The NeuroWrap PulseG is easy to use, and it's comfortable to wear.
Raissa Correia Barbosa
Verified Customer
I'm incredibly pleased with the outcomes. I've discovered that I can concentrate more effectively and for longer stretches of time. All day long, I also experience an increase in alertness and energy.
Jonne Eriksson
Verified Customer
I'm thrilled with the results of the Nushape NeuroWrap Pulse! It's made a big difference in my mood and anxiety levels, and I'm more creative and energetic than ever. I highly recommend it to anyone looking to improve their overall well-being.
AS SEEN ON
"The first in at home laser lipo"
"Editors favorite beauty tools
May 18, 2022"
"Nushape the N.1 in Red Light Therapy"
"The only device like it on the Market"
"Enhances the healing process"
"A top Wellness & Fitness Company"
"Nushape is Changing the Game"
"Nushape Lipo Wrap transforming
personal health and wellness"
"Nushape has been at the forefront
of this trend"
"Groundbreaking fat loss solution,
the Lipo Wrap"
"The game changer in cellular healing"
Our Commitment to Your Satisfaction
Free ShippinG
Enjoy complimentary shipping across
the contiguous U.S.
CUSTOMER SUPPORT
Our dedicated team is available
24/7 to assist you.
Money-Back Guarantee
Confidence in our product is paramount.
Try the NeuroPulse Pro